Location
Like us on Facebook
Alltown Dental is conveniently located just off the highway in Amherst. No matter where you're coming from in the Buffalo area, Alltown Dental is just a short trip away.
Directions
Take Interstate 290 to Interstate 990
Take Exit 1 toward UB North
At the stop light, turn Right on Rensch Road
Alltown Dental is rignt on the corner of Sweet Home and Rensch.
Phone Number

Email Address

Address

1404 Sweet Home Rd, Amherst, NY 14228
Map to Alltown Dental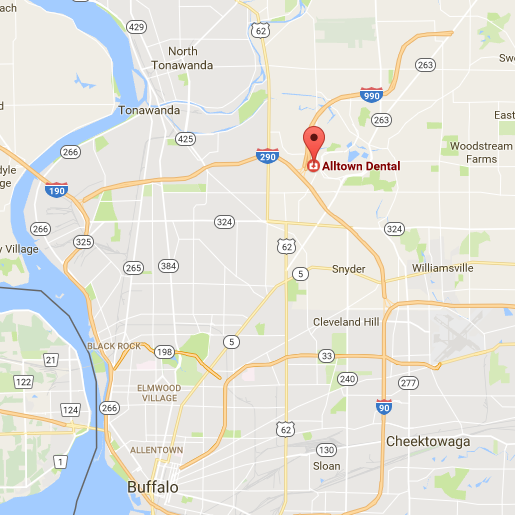 Get Directions